Todays blog posting is a little bit more personal than technical. It seems that I don't have that much luck this year, because since Sunday evening I have a broken right foot 🙁
I don't want to go into the details about how it happened, but in the first step it seemed that I have "only" a strain trauma. But on Monday and Tuesday the pain wasn't getting really better, so we went to the hospital on Tuesday evening, and this is it now how my right leg looks like since Tuesday evening: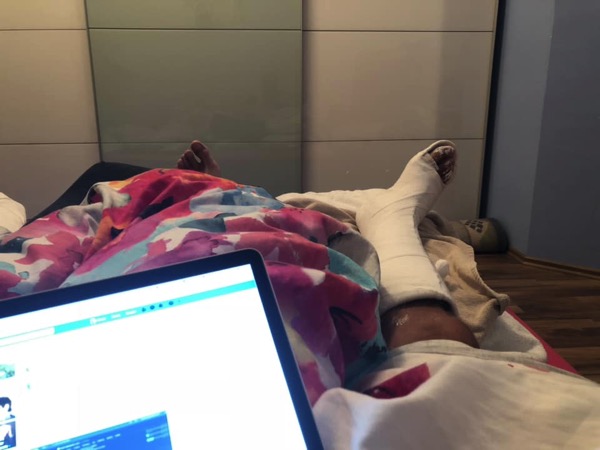 The diagnosis was that the right ankle joint is broken. I got a hard plaster, which will accompany me for the next 12 weeks (3 months!). And from these 12 weeks I'm not allowed to put any force on the leg for the following 8 – 10 weeks. So more or less my life is now an alternation between sitting and staying in the bed. This is now a lot of fun for me, because in a "normal" week I was running constantly around 50 – 70 kilometer. Running? Haha 😉
When I get the hard plaster off in January 2019, I can't move my right ankle anymore, I have lost muscles, and my whole endurance. So I have to start with everything again which relates to running. But as a friend told me yesterday afternoon: this is also a second chance, because now I make everything right with running. And trust me: I have done a lot of things wrong in the first place (because I didn't knew it better), and now I can retry everything with a better understanding of running, and all the other things around it that are also very important (running style, strength training, etc.)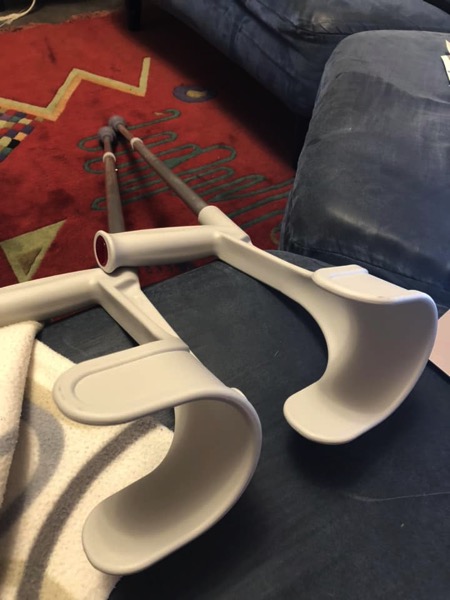 Besides my running "problem", I have also the real problem that I can't go anywhere, and that means that I can't visit for the next 10 weeks any customers physically. As I have said I'm not allowed to put any force on the leg, so flying is also a no-go option 🙁
So everything that I'm doing now has to be done online. And that's now the point where you come into the game. As you might know, I'm running over the next few weeks some online trainings about SQL Server in the Cloud, and about SQL Server Performance Troubleshooting. I'm still looking here for some sign-ups so that I can run these online trainings. If you are interested in these topics, just sign-up and make me happy 🙂
If you or your company is interested in other trainings topics around SQL Server and/or how to run SQL Server successfully on VMware, just drop me a note. I have a lot of different training content that I can deliver immediately as online trainings. Or maybe you are facing some critical SQL Server Performance problems, and you are interested in a SQL Server Health Check to find out the root cause of the performance problems?
The great thing about this downtime is now that I have also plenty of time available for my various research projects. I'm interested to learn a lot of new things about SQL Server 2019, Linux, Docker, Kubernetes, VMware NSX, and VMware PKS. And as you know me, I have also a lot of other side-projects like my CPU and OS development. And we have a Netflix subscription…
Thanks for your time,
-Klaus