Today I wanted to patch my VMware ESXi based virtual machines to SQL Server 2022 CU1 that was released yesterday by Microsoft. This seems to be a quite simple task, but when I powered on my VMs, they were not accessible through the network.
After I verified the network connectivity, I saw that the VMs were unable to boot. The Windows Boot Manager gives you a Security Violation error!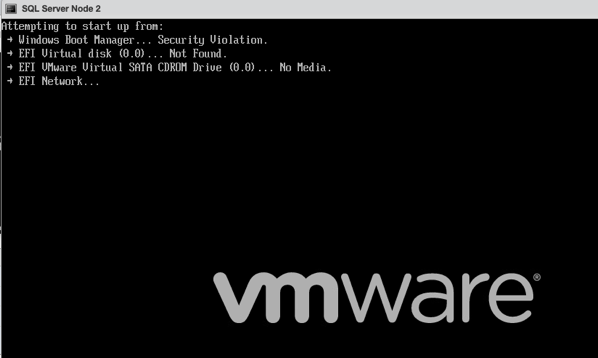 After some research through Google, I came across this blog posting which describes the problem in more detail. It seems that the update KB5022842 breaks *ALL* virtual machines that are running on VMware ESXi 6.7 U2/U3 and ESXi 7.0.x. The problem doesn't appear on VMware ESXi 8.x. I have patched all my Windows Server 2022 virtual machines with this KB update 2 days ago.
The solution to resolve this problem is to *DISABLE* the Secure Boot option for the virtual machine.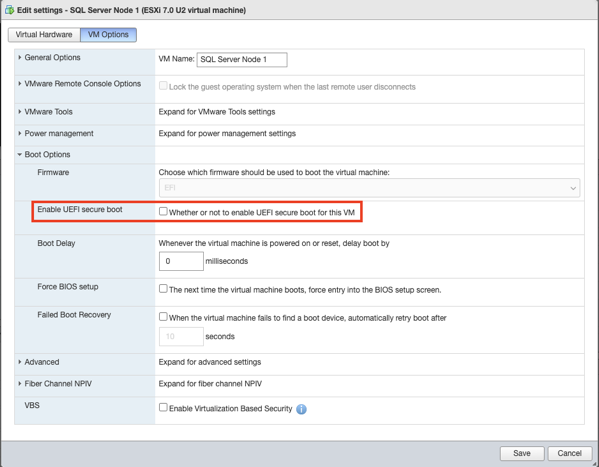 This bug is currently confirmed by Microsoft and VMware and hopefully they provide very soon more information.
So, please be aware of this problem, if you patch your Windows Server 2022 virtual machines on the above mentioned ESXi version!!!!
Thanks for your time,
-Klaus