As you might know, I'm running next week in Utrecht/Netherlands my SQL Server Performance Tuning & Troubleshooting Workshop. The agenda of this deep-dive workshop is quite impressive:
Performance Tuning Fundamentals
Extended Events
Working with large Databases
Transactions & Currency
Lock Escalations
Deadlocking
Latches & Spinlocks
Troubleshooting TempDb
Performance Monitoring
Performance Troubleshooting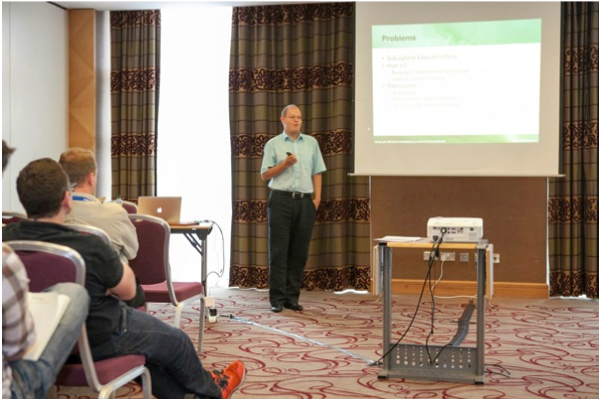 If you are interested in attending this workshop, I can offer you a great deal:
If you sign up with 2 people until Wednesday midnight, you are paying only for one person! So hurry and grab your 50% discount!
Thanks for your time,
-Klaus