As you might know, I'm quite addicted to flight simulation, and I'm also running my own a flight simulation center in Vienna (which is currently closed because of Covid-19). And last year Microsoft released Microsoft Flight Simulator 2020 (MSFS 2020).
Therefore, I thought it would be a great idea to build an AMD Ryzen system to test-drive MSFS 2020 on it. In this blog posting I want to show you which components I have used and what you can expect from a performance perspective.
The Hardware
In the past I have entirely used the fastest possible Intel CPUs for my various flight simulation PCs (the Boeing 737-800 cockpit is driven by 7 PCs!), but these days the latest AMD Ryzen CPUs are a game changer, and they are also performing much better than Intel CPUs. For this build, I have decided on the following hardware components:
AMD Ryzen 3900XT 12-Core CPU
ASUS ROG Crosshair VIII Hero Motherboard
Noctua NH-D15S Cooler
1 TB Corsair Force MP600 Gen4 PCIe SSD
128 GB Corsair Vengeance DDR4 4000 MHz RAM
Corsair RM1000X Power Supply
Corsair Graphite Series 780T Big Tower
RTX 3080/3090 GPU – not yet installed
Back in August 2020, the AMD Ryzen 3900XT 12-Core CPU was the best processor from a clock speed and pricing perspective. It has a maximum single core performance of 4.7 GHz, which is *very* important for flight simulation, because Multi-Threading is still a big issue in these days…
As of this month (February 2021), the AMD Ryzen 5900X/5950X CPUs are even faster (4.8/4.9 GHz), but they are also much more expensive… I have also decided against a 16 Core CPU, just to get the highest possible single core performance. And here is the baby: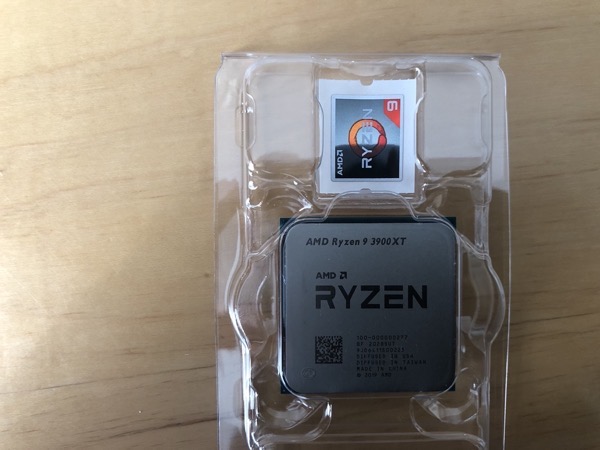 A good and fast CPU needs of course also a good motherboard. Therefore, I went here with the ASUS ROG Crosshair VIII Hero Motherboard. This motherboard also supports the new Gen4 PCIe SSDs, which comes quite handy with flight simulation.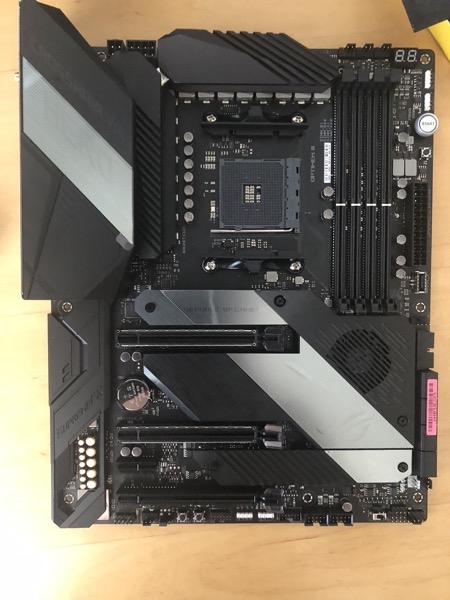 To get a proper CPU cooling I have decided to install the Noctua NH-D15S Cooler, which is a quite *huge* cooler.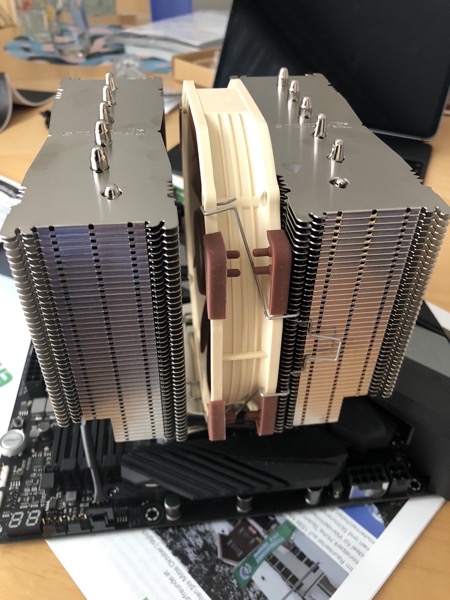 As mentioned previously, the ASUS ROG motherboard supports the new Gen4 PCIe SSDs. Therefore, I have installed a 1 TB Corsair Force MP600 Gen4 PCIe SSD into my system.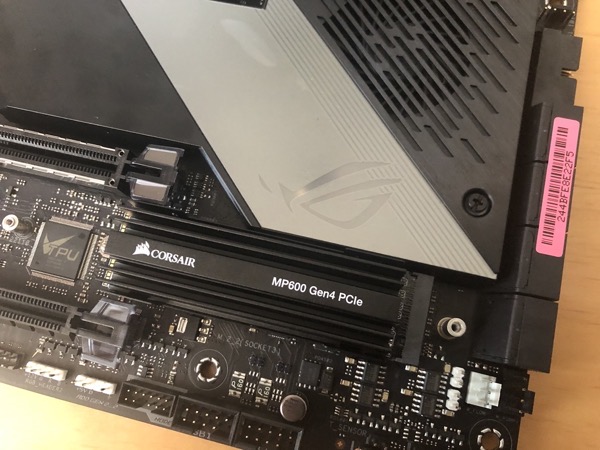 That SSD is amazingly FAST! As you can see from the following screenshot, CrystalDiskMark gives me a sequential read performance of almost 5 GB per second!!! I would be quite interested in the throughput if you put a few of these disks into a serious RAID array…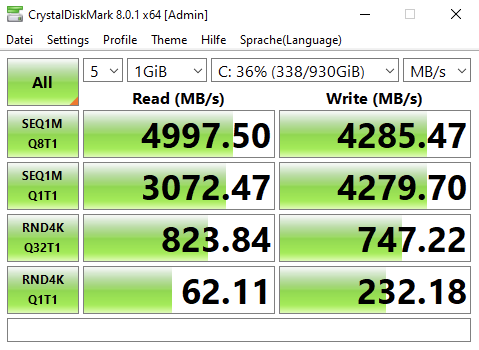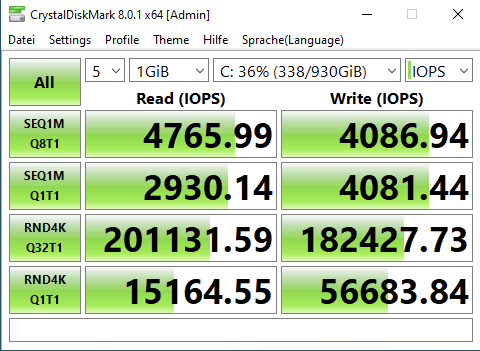 To have some RAM, I installed 4x 32 GB Corsair Vengeance DDR4 4000 MHz modules into the system. I know that this is for MSFS 2020 just an overkill, but I'm also thinking about using this system for other things like Photoshop, Video Editing, etc… The following picture shows only 1 RAM module, but trust me – there are 4 of these babies installed!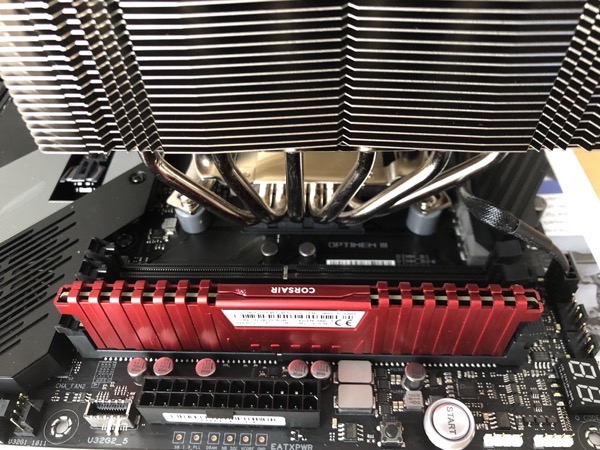 To get some power into the system, I have installed a Corsair RM1000X PSU with 1000 watt: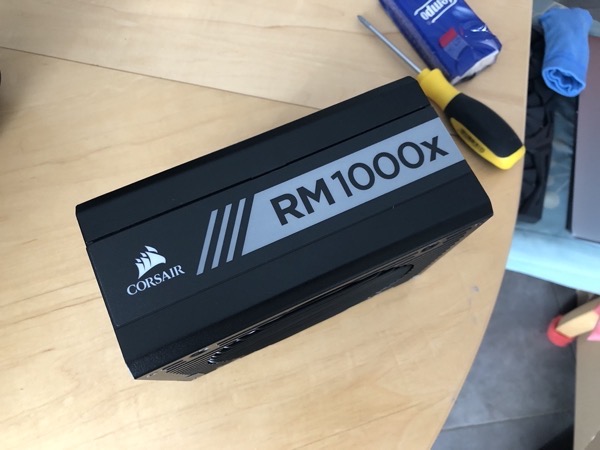 And everything was installed into a Corsair Graphite Series 780T Big Tower. This tower has a huge space for additional disk drives, and for larger GPUs.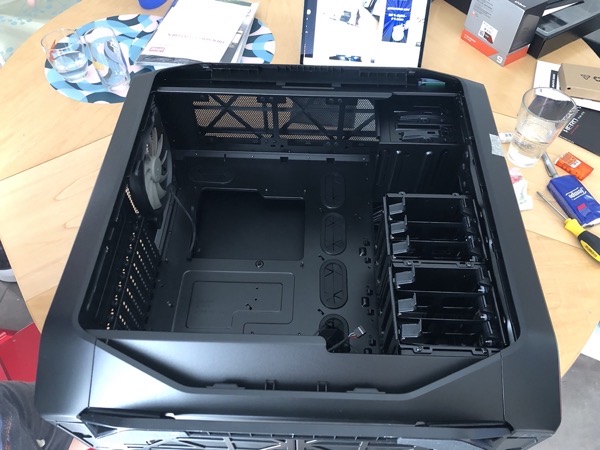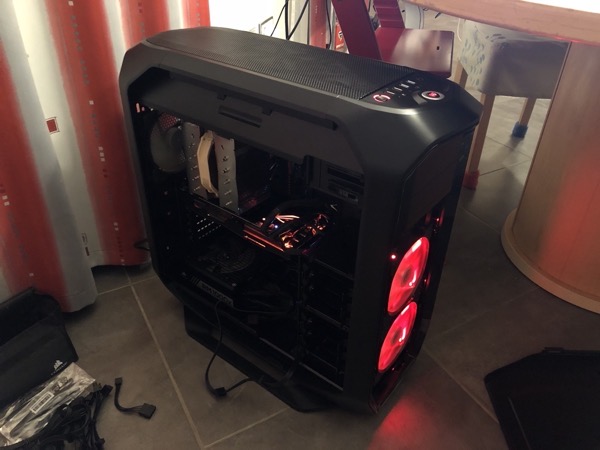 GPUs – OMG! I was quite impressed when I heard about the upcoming RTX 3080/3090 GPUs. My initial goal was to install one of these into this system. But getting one of these GPUs is still quite hard. They are almost not available, or the price for them is insanely high. The other question is also if the RTX 3090 GPU even makes sense, because it gives you only a 10% performance boost compared to the RTX 3080 GPU, but it costs you the double amount.
Because of the lack of the RTX 3080/3090 GPUs, I have currently only a GTX 1080 Ti in the system, which I have borrowed from one of my other flight simulation PCs. Finally, you will see here the result of the Geekbench 5 benchmark, which also gives me quite serious results: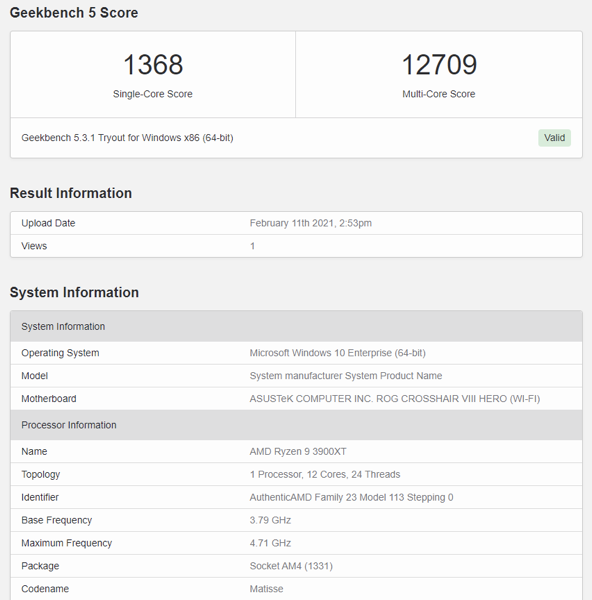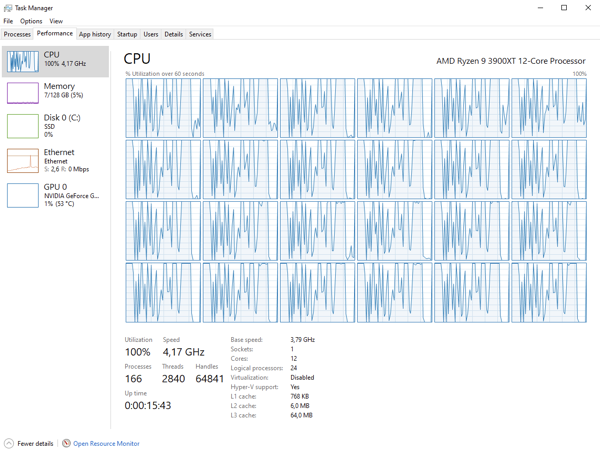 Summary
Building that AMD Ryzen system back in August 2020 was a lot of fun, because I wanted to use the fastest hardware that was available at that point in time. As I have said, if I would build that system again now, I would maybe choose a different faster CPU. And I'm also already looking forward to the time, when I can get a RTX 3080/3090 GPU at a reasonable price…
Thanks for your time,
-Klaus