As you might know, my son Philip is quite talented in Chess, and he already competes very succesfully at the national level. He is currently listed at the 8th rank within his age group. Because a lot of people are currently very interested in chess (especially because of the Netflix movie "The Queens Gambit"), my son and I have thought about building an online presence where we try to share our chess passion.
And therefore we have launched last week our new website www.CHESSpassion.at where Philip publishes every day a chess puzzle that you can solve. And trust me, these are not the easy ones! In addition Philip has also launched his own Youtube Channel, where we try to publish every 2 weeks a short chess video about a specific topic.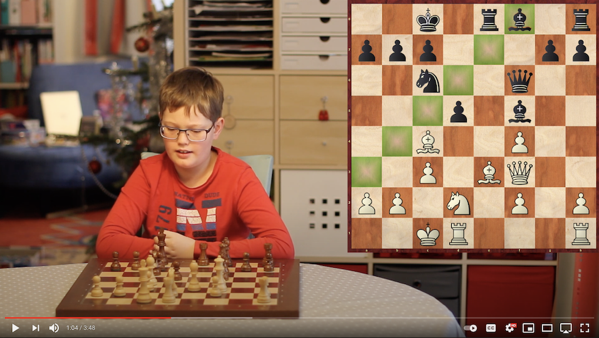 So, please make sure to subscribe to his Youtube Channel, and to check-out his chess puzzles. In addition you can also follow us on Twitter.
Thanks for your time,
-Klaus