During the current week I have spoken at 2 SQLrally conferences, once in Stockholm/Sweden, and once in Amsterdam/Netherlands. At both conferences I have presented my brand-new session titled "How to measure Index Impact Changes".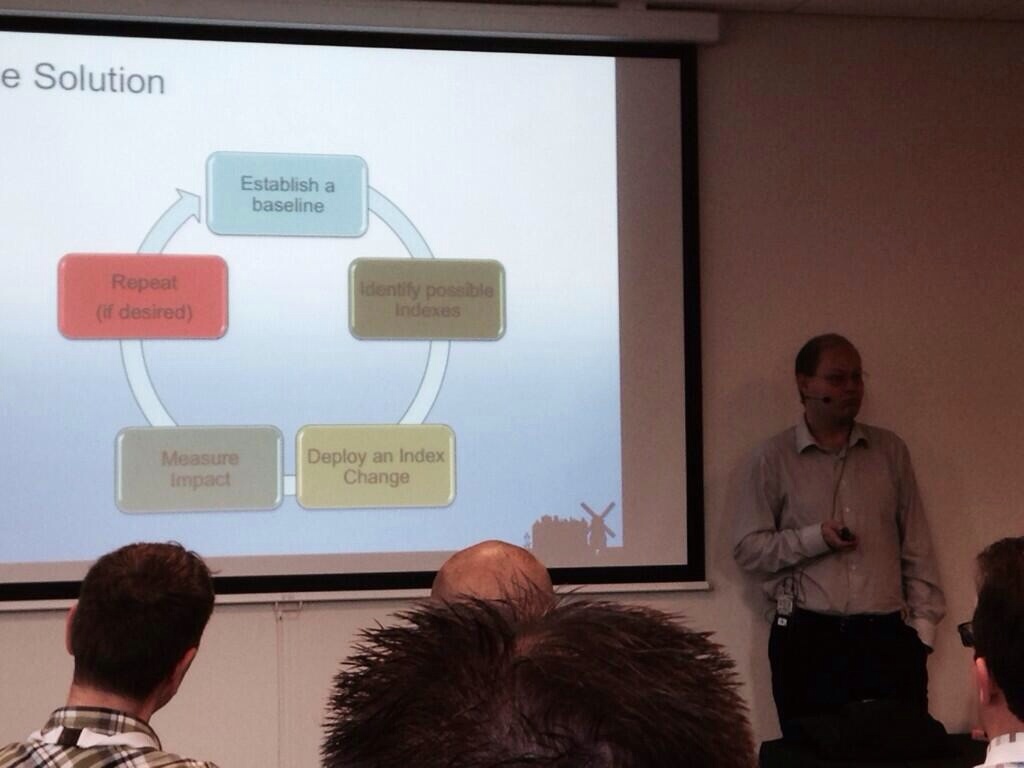 The goal of the session is very easy: imagine you want to change your Indexing Strategy in for your production system, and before applying that change, you want to find out in a reliable way, if your change is good or bad one. In my session I am presenting a simple approach how to capture your production workload, how to replay it on a different isolated test environment, and how to measure the impact of the index changes itself.
The feedback from the audience was really awesome, because in that session I described an approach, for whom people where looking for a long time. And finally they found one 🙂
If you were not able to join one of my SQLrally sessions in Stockholm and/or Amsterdam, it is not a big deal, because I am also offering this session through my brand-new SQLpassion Online Academy. So if you are interested in this session, please feel free to check-out my online course about it.
Thanks for reading
-Klaus