SQL Server Availability Groups
High Availability with previous versions of SQL Server was always complex: you had Clustering, Database Mirroring, Log Shipping, and Replication. Beginning with SQL Server 2012 Microsoft changed everything and introduced a new High Availability technology called Availability Groups. With Availability Groups, SQL Server provides you a lot of new advantages and scenarios for your mission critical databases.
In this webinar you will learn how to deploy and run SQL Server Availability Group solutions from the initial setup to more complex scenarios where Load Balancing is also involved. Throughout the course you see step-by-step the advantages of Availability Groups, and how you can use them in your own scenarios.
If you want to become an expert in SQL Server Availability Groups you can join this deep-dive webinar on June 4, 2020 for only EUR 490 + 20% VAT.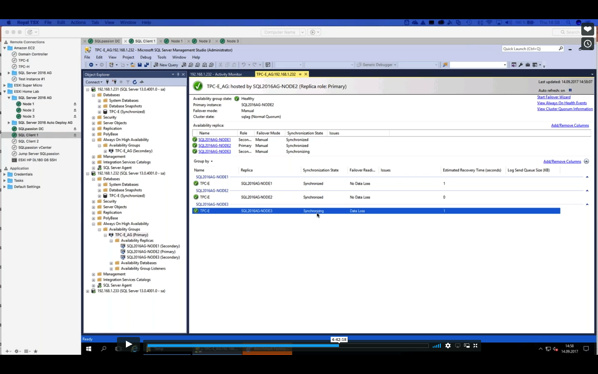 In this webinar you will learn about:
Installation and Configuration
Creating your first Availability Group
Performing Failovers
Quorum Configuration and Settings
Readable Secondaries
Automatic Seeding
Load Balancing
This webinar is primarily for DBAs, Developers, and Consultants who want to make their SQL Server installations highly available.
After registration, we will send you the invoice via email.
Date & Pricing Details:
Time: June 4, 2020 from 09:00am to 05:00pm (GMT + 2)
Live Web-Based Training
EUR 490 + 20% VAT