It's Friday, 05:30pm. You are just receiving an email that informs you that your SQL Server has enormous performance problems! What can you do? How can you identify the problem and resolve it fast? Which tools provides you SQL Server for this task?
In this webinar you will see you can do effective performance monitoring and troubleshooting with SQL Server. You will learn how to identify performance bottlenecks with tools and information provided by SQL Server and how to resolve the identified performance bottlenecks.
If you want to become an expert in SQL Server Performance Troubleshooting, and you buy the online training within the next 5 days, you will get a 15% discount over the regular price of EUR 490 + 20% VAT.
The remaining discount savings are as follows, so hurry up!
July 1 – July 5: 25%
July 6 – July 10: 20%
July 11 – July 15: 15%
July 16 – July 20: 10%
July 21 – July 25: 5%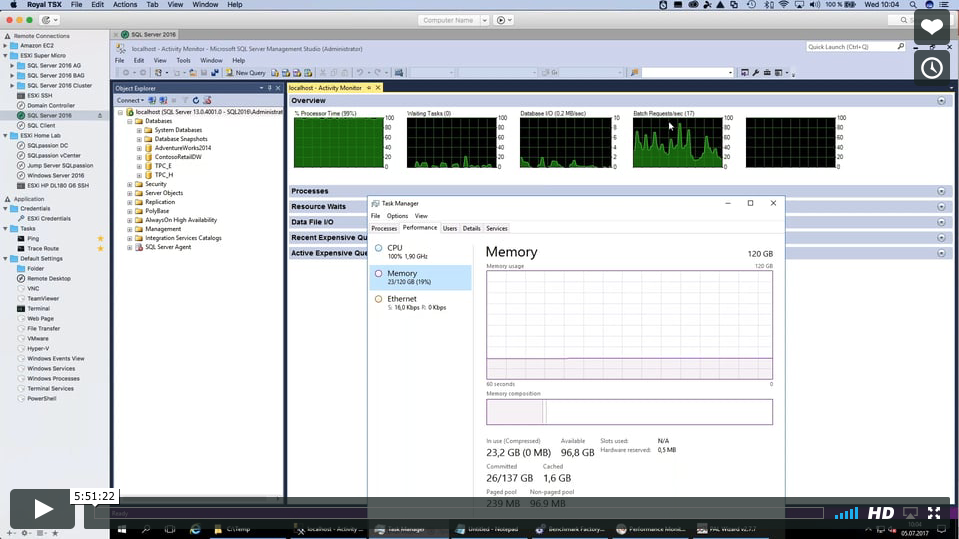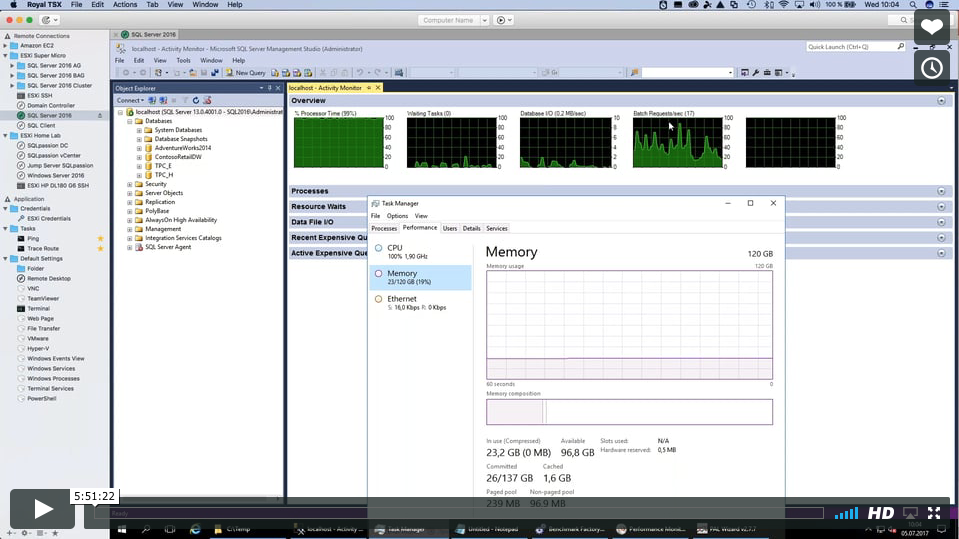 In this 6 hour long webinar you will learn about:
Performance Monitoring Methology
Hardware & OS Configuration

CPU & Memory
Network
Storage

Performance Troubleshooting

Memory Management
Parallelism
Locking & Blocking
This 6 hour long webinar is primarily for DBAs, Developers, and Consultants who want to speed up their SQL Server installations. After registration, we will send you the invoice via email. After payment you will get immediate full access to the webinar and the used slides & samples.
Buy the online training for only EUR 490 + 20% VAT with a 15% discount for the following time period: