SQL Server Extended Events
Everyone of us knows that it is bad, but we are still doing it: using SQL Server Profiler! But SQL Server Profiler is since SQL Server 2016 a deprecated feature and will be removed in a future SQL Server version. Therefore it is very important that you get a basic understanding about the replacement technology called Extended Events.
Extended Events were first introduced with SQL Server 2008 and they provide you a lightweight tracing infrastructure in SQL Server, which is much more powerful than SQL Server Profiler ever was. During this 6 hour long online seminar you will get a basic understanding about Extended Events and how you can use it in your day-to-day live as a database developer and database administrator to troubleshoot specific SQL Server problems.
If you want to become an expert in SQL Server Extended Events you can buy now this 6 hour long deep-dive webinar for only EUR 190 + 20% VAT until April 30, 2021.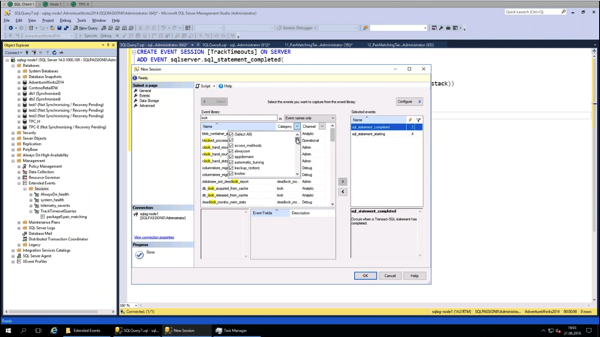 In this 6 hour long webinar you will learn about:
Introduction to Extended Events
Event Targets

Event Counter Target
Ring Buffer Target
Event File Target
Histogram Target
Pair Matching Target

Event Sessions

Event Flow
Event Options
DMVs
Analyzing Data with XQuery

Troubleshooting Scenarios

Sort & Hash Warnings
Wait Statistics
Page Splits
Timeouts
Spinlock Contention
This 6 hour long webinar is primarily for DBAs, Developers, and Consultants who want to learn how to troubleshoot SQL Server with Extended Events. After registration, we will send you the invoice via email. After payment you will get immediate full access to the webinar and the used slides & samples.